INSTITUTIONAL GREETINGS AND OPENING OF THE CONFERENCE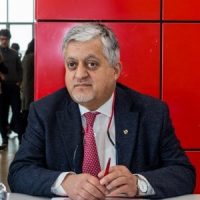 Gianpiero Calzolari
President BolognaFiere
President of granarolo S.p.A. since 2009 and of Granlatte since 2007. From July 2017 he is President of Bologna Fiere. Also, he has been President of Legacoop Bologna from 2004 to 2014.
He was mayor of Monzuno from 1984 to 1991, Head of the agro-food industry of
Legacoop Bologna from 1999 to 2001 and President of Anca Legacoop Emilia-Romagna from 2001 to 2004.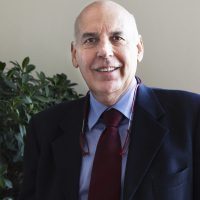 Roberto Zanoni
President ASSOBIO
Born in 1953 in Verona, he started his career as Manager at the "Cameo Spa", a company belonging to the multinational group Dott. Oetker. He then became Marketing Manager in "Aia Spa" and has held several relevant roles within the group "Ecornaturasì Spa".
Since 2014 he is President of Assobio and at the same time he carries the activity of Adviser within the Italian Federation of Biological
5 September, 10:15 a.m. - Session 1: TOWARDS 2030: PROSPECTS & MEGATRENDS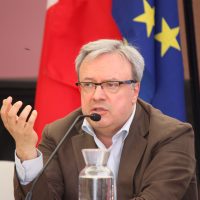 Paolo Carnemolla
Secretary FEDERBIO
Born in Bolzano on 05/04/64, agronomist, since 1991 Mr. Carnemolla deals with organic farming and agricolture. In particular, he deals with regulatory aspects and with control and certification systems.
Since June 2019 he has been acting as Secretary General of federbio.
Since August 2017 he is President of Federbio Servizi, a consultancy company specialized in responding to the needs of operators in the organic sector, and since May 2018 he has been part of the ACCREDIA Address and Guarantee Committee.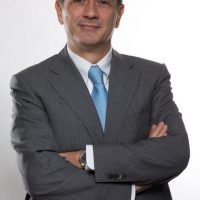 Nicola De Carne
NIELSEN Retailer Client Business Partner
Nicola De Carne currently holds the position of Retailer Client Business Partner of Nielsen.
After a long experience in the client service, where he has held positions of increasing importance, managing leading customers in large consumption, De Carne is today responsible for the relationships with several companies, trade associations and public institutions. Over the years he has gained significant knowledge and a particular attention to the evolution of purchasing, consumption behaviour and distribution.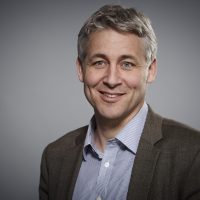 Jan Plagge
President IFOAM-EU
Jan Plagge is the president of Bioland, representing about 6,000 organic farmers in Germany and Italy (South Tyrol) and more than 1,000 market partners in production and trade. He is a member of the council of the German association BÖLW, active in the organic sector and affiliated to Bioland.
At European level, he is President of IFOAM EU.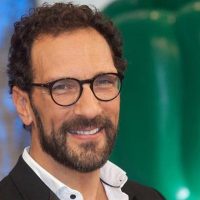 Federico Quaranta
Author and Presenter – Rai Radio 2
Federico Quaranta is an Italian radio and television presenter and author.
Since 2003 he conducts "Decanter", Rai radio2 cult program dedicated to the world of agriculture, food and wine.
Thanks to many years of experience, he has now become an opinion leader in the sector, succeeding in making haute gastronomy, taste and the world of wine a content that can be enjoyed and appreciated not only by professionals but also by many enthusiasts.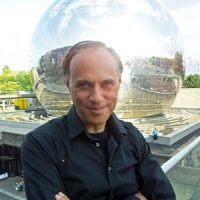 Carlo Triarico
President ITALIAN ASSOCIATION FOR BIODINAMIC AGRICOLTURE
Science Historian and author of numerous scientific publications, he has been a researcher at the Florence Museum of Science History and in charge of the Philosophy of Science Section of the XImenian Observatory.
Since 2007 he has been scientific advisor to the Italian Foundation for Research in Biological and Biodynamic Agriculture.
Since 2009 he has been a teacher and director in APAB and since 2011 he has been President of the Italian Biodynamic Agriculture Association.
Since 2015 he is also Vice-President of FEDERBIO (Italian Federation of Biological and Biodynamic Agriculture) with responsibility for training.
5 September, 11:45 a.m. - Session 2: THE GLOBAL ORGANIC MARKET: WHICH DIRECTION TO TAKE?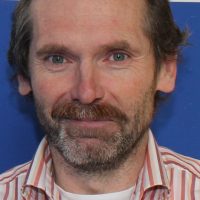 Alexander Beck
Managing board member – Aöl
Alexander Beck is director of a consultancy company and managing board member of Association of organic food processors (AÖL). He has been working for over 30 years as a professional for organic food processing industry.
He has is holding phD in the field of agricultural science in the area of food technology and nutrition at Warzawa agriculture university. He has studies human nutrition and economy at University of applied science Fulda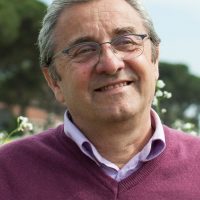 Fabio Brescacin
President at NaturaSì
After his studies, Fabio Brescacin opened with a group of agronomists "Ariele", one of the first shops in Italy for organic food.
In 1987 he was one of the founders of Gea, a distribution company that became Ecor S.p.A. and later EcorNaturaSì S.p.A, the main distributor of organic and biodynamic products exclusively dedicated to specialized retail.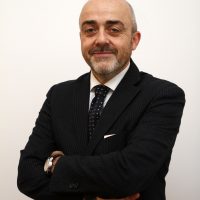 Gianluca Lelli
National Director of the COLDIRETTI Economic Area
Graduated with honours in Agricultural Sciences at the University of Bologna. Since 2014, he has held the post of Head of Economic Area at the Coldiretti National Headquarters.
He has been director of various public and private companies. Recently he was Board member of the Bologna Chamber of Commerce, Adviser of Banca Nuova Terra, member of Unicredit's Advisory Board and member of the Intesa Sanpaolo Agribusiness Committee.
Since 2016 he is also President of AGER, a consulting and research company.
Johanna Mirenda
Farm Policy Director - ORGANIC TRADE ASSOCIATION
Johanna Mirenda is the Farm Policy Director of the Organic Trade Association, where she develops policy strategy through producer engagement and serves as the lead technical expert on regulatory issues related to crop and livestock. She is an expert in the USDA organic regulations, having over a decade of experience working in the organic industry. She has a bachelor degree in Horticultural Science and a masters degree in Sustainable Food Systems.
Roberto Pinton
Scientific Director ASSOBIO
Technical and economic expert for food trade, Roberto is serving the organic movement since the early 80s', founding one of the first organic cooperatives and the first Italian trading company fully owned by organic farmers; in the last 12 years he is serving as the general secretary of AssoBio.
5 September, 2:30 p.m. - Session 3: WHERE THERE'S ORGANIC, THERE'S INNOVATION
Eduardo Cuoco
Head of TP Organics - European Technology Platform
Eduardo Cuoco successfully completed a MSc in Food Science and Technologies at the Univeristy Federico II of Naples. Successively, he gained a PhD on the "Role of Stakeholder in strategic decision-making processes" at the Polytechnic University of Marche (IT) and an executive at MIT Sloan.
He has been involved in organic farming since 1998 and collaborated with leading organic organisations. Since 2008 he is contributing and serving the European organic sector as staff member of the in IFOAM EU office where in 2016 he was appointed as Director.
Further, he is currently participating in different expert groups such as the Agriculture Knowledge and Innovation Systems (AKIS-SCAR) and the Euro-Mediterranean Expert Group (EMEG).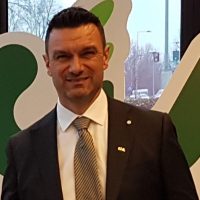 Cristiano Fini
President CIA-Emilia Romagna
Cristiano Fini, 47 years old, is a farmer who leads 15 hectares of organic vineyard in Castelfranco Emilia (Modena. He led Cia – Agricoltori Italiani of Modena for 8 years and has coordinated Agrinsieme Modena for two years, an organization that groups the provincial federations Cia-Agricoltori italiani, Confagricoltura, Copagri e Alleanza delle Cooperative Agroalimentari. He is member of the Board of Directors of the Cantine Riunite- Civ winery, member of the board Pignoletto Pdo -Protected Designation of Origin – and in the past he took part of the Modena Chamber of Commerce Council and of the Consorzio di Bonifica Reno Palata.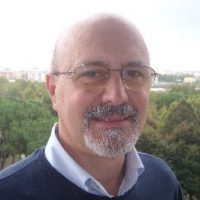 Flavio Paoletti
Senior Researcher CREA – Center for Research on Food and Nutrition
Senior researcher at the Research Centre for Food and Nutrition of the Council for agricultural research and economics – CREA (Italy). Coordinator of national and European research projects on organic food quality and processing.
Member of the scientific board of national and international organizations.
Donato Rotundo
Head of Sustainable Development and Innovation at Confagricoltura
After a brief experience in university research, he has been in confagricoltura since 1985. He has held various positions in the economic sector, becoming in charge of the Environment and Territory Area in 2008.
He currently directs the Area Sustainable development of agriculture with issues related to Climate, Energy, bioeconomy, Circular Economy, Research and innovation, and more generally to matters related to the relationship between agriculture and the environment.
Natacha Sautereau
The Organic Food and Farming Institute (ITAB)
Natacha Sautereau is an agro-economist, currently working at ITAB. She has been studying organic systems for more than twenty years. She firstly worked with group of farmers and she was in charge of formations to help conventional farmers to convert to organic (Chamber of agriculture, Provence). Then she worked at INRA as a research engineer. More recently she was co-leading a large national study aiming at quantifying and giving economic values to externalities provided in organic systems in comparison with conventional ones.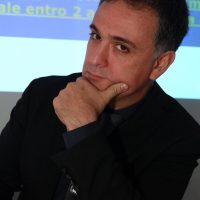 Lorenzo Tosi
TECNICHE NUOVE
In the organic sector there are those who cultivate, those who control, those who advise and those who communicate. Lorenzo Tosi tried to do all 4 things, sometimes simultaneously. An agronomist and journalist, he is part of the central editorial team of Edagricole and in the past he worked as inspector in the Repressione Frodi. He believes in bio not as a religion, but as a concrete chance to enhance the commitment of prepared and motivated agricultural producers.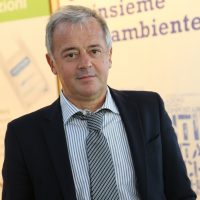 Marco Versari
President ASSOBIOPLASTICHE
Marco Versari has always been active in the field of compostable plastics. Nowadays, he holds the position of President of assobioplastics, an association representing producers and processors in this sector.
He is also a member of the Board of Directors of the Italian Composers Consortium and Councillor of AsoBioCom, a Spanish association in the same sector.
Vittorio Veronelli
Vice President IBMA ITALIA
CEO of CBC Europe in Italy and member of the Group board of the Japanese multinational CBC Group, active in the Biological pest control (Bioprotection). He entered the International Biocontrol Manufacturers Association (IBMA) in 1998, actively participating in the organization by joining the Executive Committee and acted as Vice President of IBMA Global for 12 years, President of Italian National Group for 4 years and currently is Vice President of the Italian IBMA Group.
5 September, 4:00 p.m. - Session 4: THE VALUES OF ORGANIC: COMMUNICATION AND AWARENESS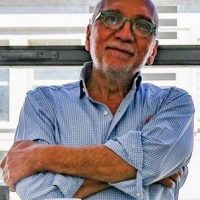 Ettore Ciancico
Valdarno di Sopra Consortium Doc
Born in Sicily, he lived between Milan, Naples and Rome. During his career, he has had experiences in business management, communication and entrepreneurship.
He arrived in Valdarno for a new life, where he now works as a winemaker in a small farm producing organic wines.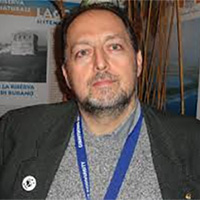 Franco Ferroni
Director of the Agriculture and Biodiversity Area in WWF ITALIA
Born July 4, 1963, graduated in Natural Sciences. Member of the WWF Italia staff since 1990, from 2014 Head of Agriculture and Biodiversity. From 2011 member of the consultation table of the MATTM for the National Strategy for Biodiversity and from 2011 to 2019 member of the Supervisory Committee of the National Rural Network. From 2015 member of the Board of the National Park of Monti Sibillini.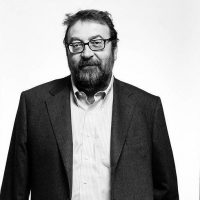 Roberto Giovannini
LA STAMPA
Roberto giovannini, 57 year old from Rome, has been working at «La Stampa» since 2000. He has written about welfare and work and explored the consequences of austerity. Today, he follows one of the great challenges of our complicated century: sustainability, the defence of the environment, the climatic emergency. He deals with the insert and the site «tuttogreen».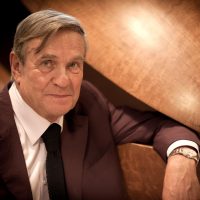 Valentino Mercati
President ABOCA
Founder of ABOCA, after forty years of experience in the field of medicinal herbs, Mr. Mercati lends its expertise and passion to the development of new start-ups for scientific research in the field of natural products.
His work, and his research studies, earned him the Master's Degree honoris Causa in plant and microbial biotechnology awarded to him by the University of Pisa in October 2016
Honours: 1982 commendatore dell'Ordine al merito della Repubblica italiana; 2014 Cavaliere del Lavoro della Repubblica Italiana.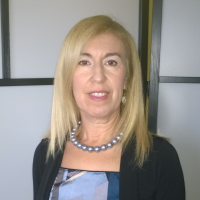 Renata Pascarelli
Head of Quality - COOP ITALIA
Renata Pascarelli has graduated in Food Science and Technology. Since 2016, she has been the Quality Director of Coop Italia, large scale distribution sector. She has developed extensive expertise in the field of food safety and specific knowledge in the different product sectors. Renata Pascarelli follows relations with local and national public authorities and various stakholders.
Filippo Solibello
Caterpillar RAI Radio 2
Filippo Solibello is the host of the morning show "Caterpillar AM" on the italian public national radio RAI Radio2. He just wrote a book "SPAM, Stop Plastica A Mare", about plastic pollution into the oceans. He's also the creator of M'illumino di Meno, an awareness campaign on energy saving, which involves thousands of people every year in Italy.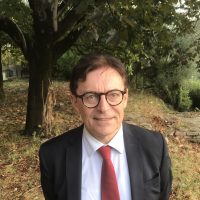 Angelo Frascarelli
Presidente Advisory Board Rivoluzione Bio
Angelo Frascarelli is professor of Agro-food Policy at the University of Perugia.
Since 2003, he has been Director of the Centre for Agricultural and Rural Development (Ce.S.A.R.)
He is also Member of CREA Scientific Council and author of numerous publications on topics such as common agricultural policy, agricultural market economy, agro-food supply chains, agro-energies, multifunctional agriculture.
6 September, 11:45 a.m. - ROUND TABLE
Simona Caselli
Assessore all'Agricoltura, Caccia e Pesca della Regione Emilia Romagna
She is Regional Minister for Agriculture, Hunting and Fishing of Emilia-Romagna Region, in Italy, since 2014.
She is President of AREFLH, the Assembly of the European Regions Producing Fruit and Vegetables, since 2016.
Formerly she was Director of Financial Services and Development at CCFS Consorzio Cooperativo Finanziario per lo Sviluppo soc. coop.
She held several positions in Legacoop national and regional bodies and she has also been board member or auditor in some Italian co-operative companies.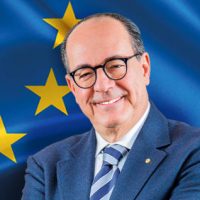 Paolo De Castro
Agriculture And Rural Development Commission - EUROPEAN PARLIAMENT
The academic career of Paolo De Castro is full of acknowledgements both nationally and internationally. He has been three times Minister of Agriculture and vice-president of the Committee for Agriculture and Food Production of the Senate of the Italian Republic. Currently, he is S&D Coordinator in the European Parliament's Committee on Agriculture and Rural Development.
Carlo Ferro
President ICE
Carlo Ferro has been President of ICE-Agenzia since January 2019. Already President and CFO of the Group stmicroelectronics, President of stmicroelectronics (Italy) s.r.l., Vice President of elsag Bailey Process Automation. Associate professor at LUISS, is member of the strategic Forum for large projects of European interest of the European Commission and member of the Board of Directors of QuattroR sgr. Former vice president of Assolombarda
Luigi Gia
La Repubblica/Affari&Finanza
Professional journalist since 1983, Luigi Gia began his career at Lavoro di Genova, where he has held the roles of chief reporter, editor-in-chief and assistant director.
He has been at the Espresso Group since 1988 where he has held the roles of deputy director of the Pavese Province (1991-1994), editor-in-chief of the Genoese edition of Repubblica (1995-2000), editor-in-chief of kataweb and Esperya.com (2000-2004). Since 2004 he has been editor-in-chief of La Repubblica – Affari&Finanza.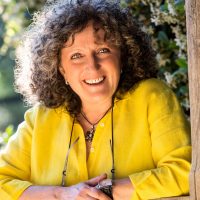 Maria Grazia Mammuccini
President FEDERBIO
Agricultural entrepreneur and Single Administrator of Azienda Agricola Nuova Agricoltura, a company that manages an organic wine and olive farm in Tuscany.
From June 2015 Mrs. Mammuccini is President of Federbio.
Moreover, she is Spokesperson of the Italian Coalition StopGlifosato and Coordinator of the Campaign "Change the Earth-No Pesticides Yes to Organic".
She is a correspondent member of the Accademia dei Georgofili, of the Accademia Italiana della Vite e del Vino and of the Accademia Italiana di Scienze forestali.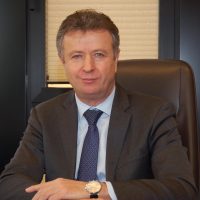 Giorgio Mercuri
President Alleanza Cooperative Agroalimentari
Agricultural entrepreneur, 55 years old, lives in Foggia. Since 2013 he has been at the helm of the Alliance of Agricultural Cooperatives, which associates 5,000 cooperatives that generate a total turnover of 35 billion euros. Vice President of the Consortium APO Foggia, organization of fruit and vegetable producers, he also chairs the Giardinetto, fruit and vegetable cooperative of Orsara di Puglia (FG). He is also president of Confcooperative Foggia since 2007.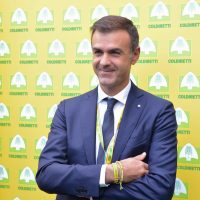 Ettore Prandini
President COLDIRETTI
Ettore Prandini is the national President of Coldiretti. Graduated in Law, Prandini leads a dairy cattle breeder company and runs a wine Lugana production company. He is also Vice President of the Italian Breeders Association and President of the Italian Experimental Institute "L. Spallanzani".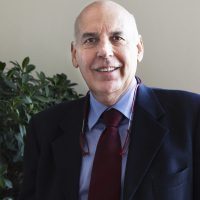 Roberto Zanoni
President ASSOBIO
Born in 1953 in Verona, he started his career as Manager at the "Cameo Spa", a company belonging to the multinational group Dott. Oetker. He then became Marketing Manager in "Aia Spa" and has held several relevant roles within the group "Ecornaturasì Spa".
Since 2014 he is President of Assobio and at the same time he carries the activity of Adviser within the Italian Federation of Biological